Asian
Asian shemale, Ladyboy, Femboy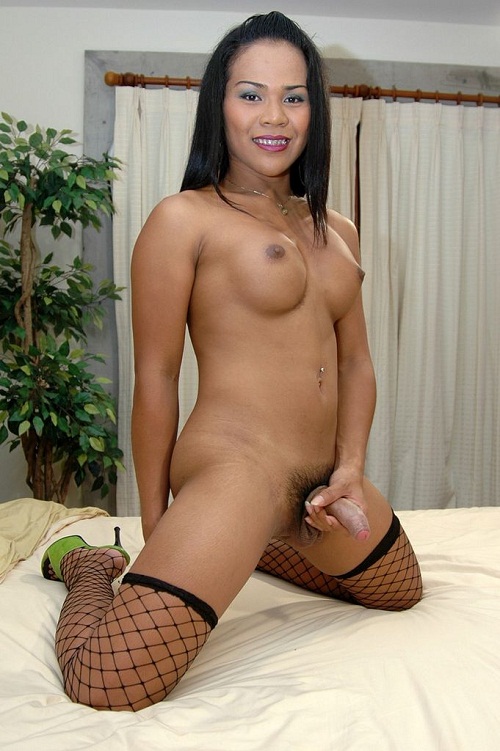 Petite and sexy Thai shemale Apple is ready for you to do whatever you bloody well want with her! Looking stunning in a black and red lingerie outfit with slutty fishnet stockings, this is the kind of babe that will take all your money from you – you'd just keep going back for more! She gets naked, leaving only her stockings on, and she bends over and shows off her fine ass, with her scrotum hanging down in between her shapely thighs. Then she rolls around, pumping her medium-sized cock to an erection; she is obviously horny, with a full load in her balls, because she quickly cums all over her pubes. The jizz dribbles onto her sphincter.
More >





(
1
votes, average:
5.00
out of 5)

Loading ...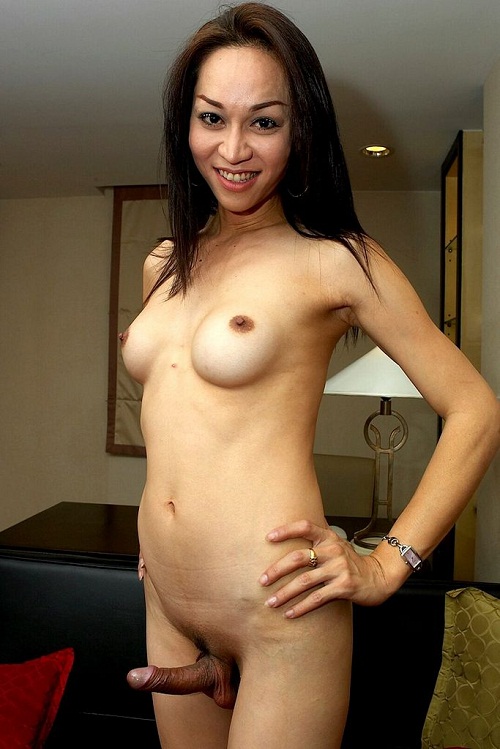 Although she looks cute and summery in her short, brightly colored dress, blond haired ladyboy Art is a sex pot just waiting to come out! The skinny, pale skinned cutie might only have small tits, but she more than makes up for it with the whopper dong that is hanging between her long, shapely legs. This babe is packing a wallop! She is almost completely shaved around her cock and balls, apart from a little patch of pubic hair; however, it's not going to be her pubes that you are looking as she pumps her long and thick dick to a full erection. The damn thing seems to stretch halfway down her thigh – now that's a good fucking cock!
More >





(
1
votes, average:
5.00
out of 5)

Loading ...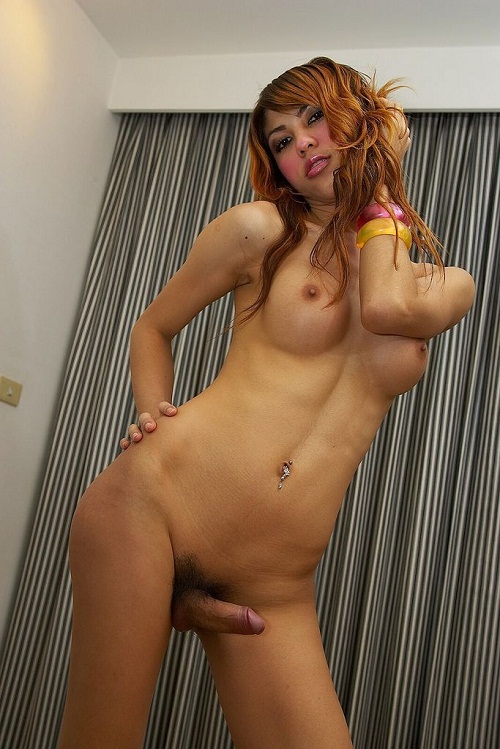 When you look at beautiful Thai shemales like Beer, you can see exactly why guys spend thousands of dollars and fly thousands of miles to spend time with them. This honey is dropdead gorgeous – just look at that motherfucking face! She is the kind of girl that would make a man dropped to one knee and propose right then and there. However, underneath her cute and innocent exterior, there's a big cock slut just waiting to be released! In expert teasing fashion, she doesn't reveal her incredible pole until the end of the video, letting you get rock hard as you survey her big tits and hot ass. But when she does show it, it's magnificent!
More >





(No Ratings Yet)

Loading ...

This girl takes the cake – if you didn't see her cock and balls underneath her panties, you would absolutely never know that she was a ladyboy! Her curves are so perfect and her legs are so slender underneath her singlet and little denim skirt that she looks like a glamor model, not a sexy shemale who is about to get naked and masturbate for you. Her boobs are extremely realistic, and there's barely an ounce of spare fat on this hot body tranny. She strokes her little cock hard and fast, though, showing that she still got sperm in those balls as she explodes all over her own shaved pubes. Then she licks the hot jizz off her own fingertips!
More >





(
2
votes, average:
5.00
out of 5)

Loading ...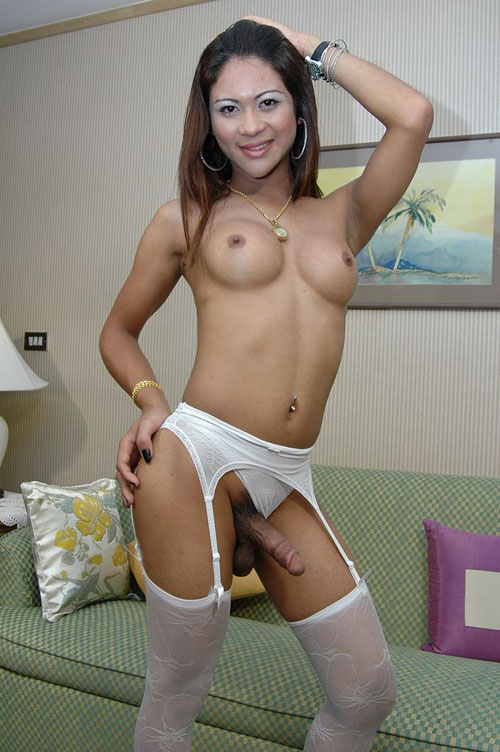 Damn this horny Thai bitch is hot! Dee has got a phenomenal pair of little titties, perfectly shaped and sized and extremely natural. She shows off her incredible rack whilst leaving on her tight white panties with matching stockings and suspenders. Finally, after much teasing, she gets out her fat cock – and what a magnificent weapon that is! It's long, brown and thick, with a full pair of balls; unlike a lot of these hormonal shemales, Dee is also capable of maintaining a throbbing erection. The dick points straight to the ceiling as she pumps it slowly but firmly, licking her lips as the first drops of jizz come dribbling out.
More >





(
1
votes, average:
5.00
out of 5)

Loading ...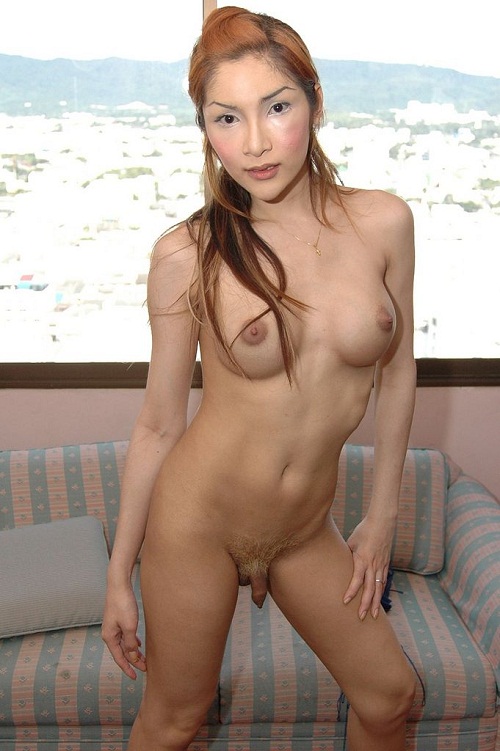 Redhead ladyboy MILF Pammy invites you to her high-rise apartment for an afternoon of quiet fun. She's already wearing blue lingerie with plenty of lace. Her curves are tantalizingly underneath the fabric, giving you a glimpse of her full breasts, slim waist and erect nipples. She is a truly teasing babe, giving you brief flashes of that flap of flesh between her legs but making you wait until she exposes her small cock in all its glory. She is completely shaved around her groin, and that penile flesh looks so smooth and delicious – if you were there in the room with her, you'd have a hard time not taking it into your mouth straight away!
More >





(No Ratings Yet)

Loading ...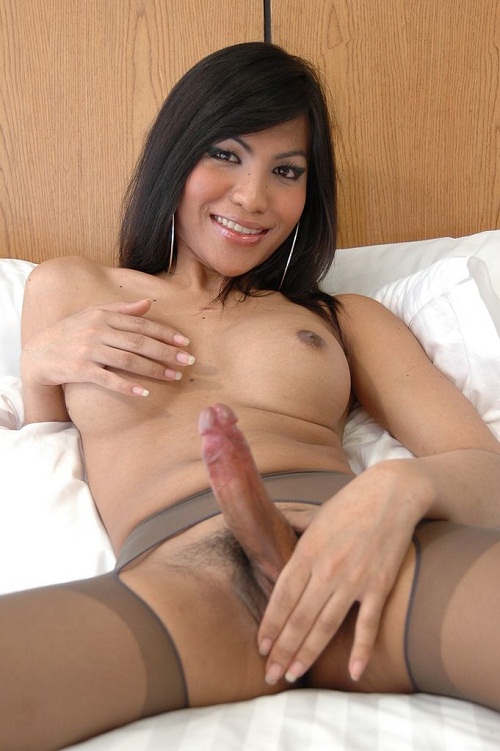 Tall and sensational Thai ladyboy Tea has got a new pair of open crotch stockings that she wants to show off for you! On her virginal white bed, she looks like a filthy fuck tart in the sheer stockings, with a hole around the groin to show off her big cock and balls – along with that sweet, clean shaved asshole! You won't know where to look as she fingers her nipples and then takes her hard cock in her hand, pumping it to make it even more erect. You will be salivating as she squeezes the first drops of precum out the eye of the penis, picking up the pace until she is spurting her own hot jizz all over the mesh fabric of her stockings.
More >





(
1
votes, average:
5.00
out of 5)

Loading ...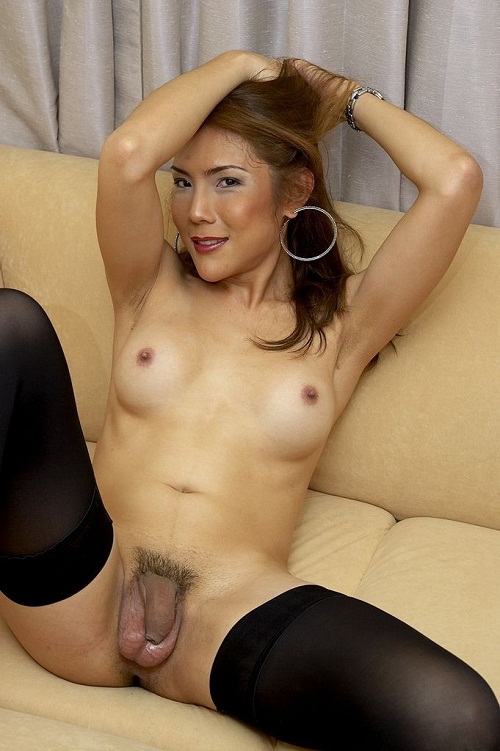 While some of these Asian ladyboys try to look innocent, Coco makes no such attempt – she's a filthy fuck slut and she is proud of it! She begins this clip clad in a tiny black PVC bra and pantie set, along with a pair of thigh high stockings that make her look like the whore that she is. She'd look just as at home twirling around the pole in one of the exclusive go-go bars of Bangkok, or getting reamed in the ass by a bunch of horny guys in a sordid hotel room! Her brown dick is strapped so tight underneath those panties that you can't even tell it is there – but when she unleashes it, by golly sas it long, thick and very hard!
More >





(
1
votes, average:
5.00
out of 5)

Loading ...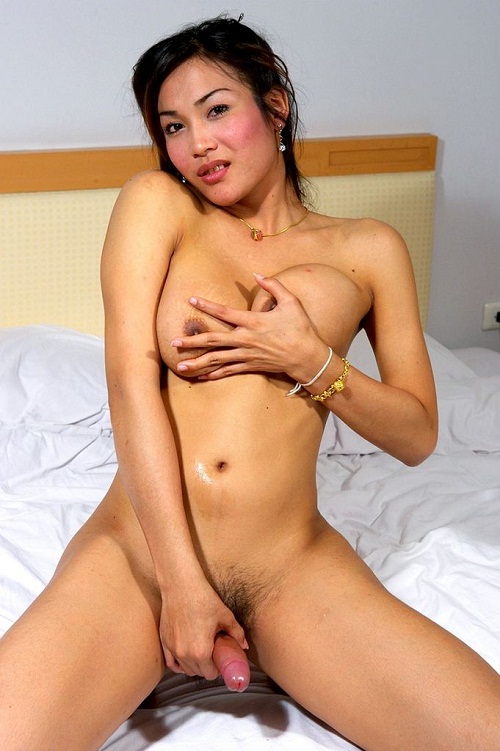 After a beautiful ladyboy like Few has smiled at you, you are her slave – it doesn't matter if she shows you that big stiff cock in her pants, you're still going to want to slam the shit out of her! The skillful seductress has got a smile that would melt the coldest heart, along with a huge set of boobs and some feminine curves around the hip, waist and ass area that will get you instantly erect. In typical Asian fashion she is quite hairy and unshaved between her legs, with her thick pubic hair tapering away to an equally thick dick! Her bright pink cock head is already rock hard and leaking a trickle of sperm – very horny stuff!
More >





(
1
votes, average:
5.00
out of 5)

Loading ...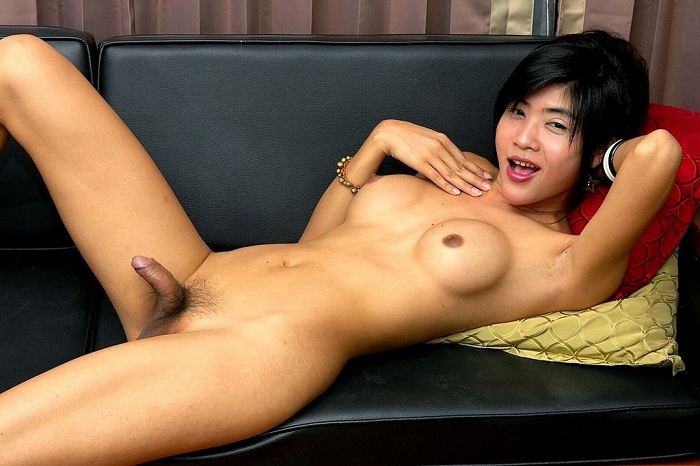 The fantastic thing about Asian shemales that you just don't see in western girls is those incredible feminine curves. How these ladies manage to make themselves look so genuinely feminine we just can't know – but it sure is fucking horny! Asian ladyboy Jane's big boobs are spilling out of her tight lingerie top, and when she takes it off to show off her body, your mouth will water as you watch the way that her waist narrows. She's got that classic hourglass figure – apart from the fact that she is packing a large stiff cock between her legs! As soon as she lets it go, it springs towards the ceiling, rock hard, pulsating and ready to go.
More >





(
1
votes, average:
5.00
out of 5)

Loading ...