Asian
Asian shemale, Ladyboy, Femboy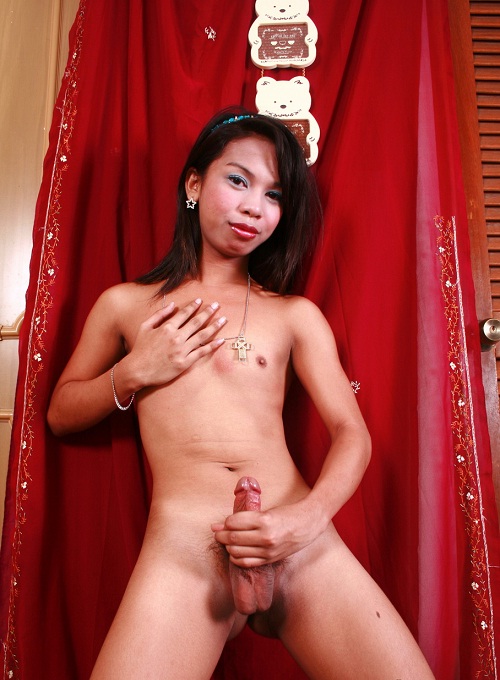 I didn't request that we shoot Nika again nor did any member. The photographer sends names and small pics for me to approve and I didn't realize we had already shot her under the name Nina (Cowgirl Cock Cutie). I probably would have said no or wait but a few months but I'm not sorry we did looking at how fucking sexy this slim little femboy is. This one has one of the prettiest faces of any I have seen. Best of all she has a fat little cock that stays hard and she loves jerking to cum. So if you like her as well you can look forward to an upcoming hardcore shoot.
More >





(
1
votes, average:
5.00
out of 5)

Loading ...

Dark studly Jayson talks slim sexy Ar into helping him with his English studies as he wants to be and American porn star. She is reluctant because she knows he fucks at lot of different girls and TS's alike from their class. Sure enough when he hands her his notebook to review he massages her shoulders before undoing her top and kissing her neck. This breaks the ice and she is soon returning the favor until they are both naked. She sinks to her knees and goes down on his big hard dick. He then bends her over her desk and gives is to her in the ass while her cock grows fat and hard. When he is ready to cum her pulls out and shoots his load on her back. Class dismissed!
More >





(
1
votes, average:
3.00
out of 5)

Loading ...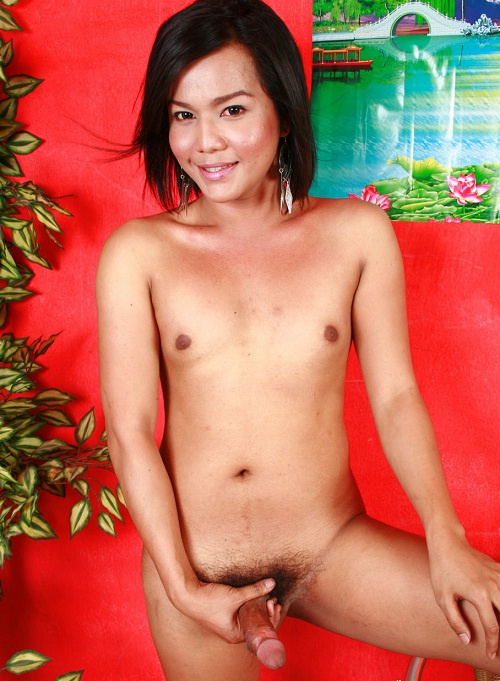 This chubby ladyboy babe has eyes that seem to scream 'cum and suck my girl pole'. She starts off a little shy with the camera on her but once she gets to going, she does a naughty striptease, fingers her ass and even shoots her shecock jizz.
More >





(No Ratings Yet)

Loading ...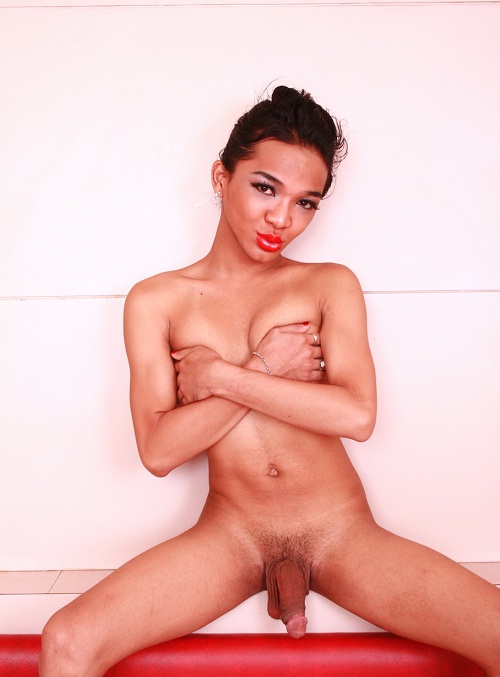 Francine is an exotic ladyboy babe that is sweet and sultry. She looks so sexy slipping out of her clothes and showing off that lean body underneath along with her shemeat. She wraps her hand around her meaty pole playing it with long, hard strokes.
More >





(
2
votes, average:
5.00
out of 5)

Loading ...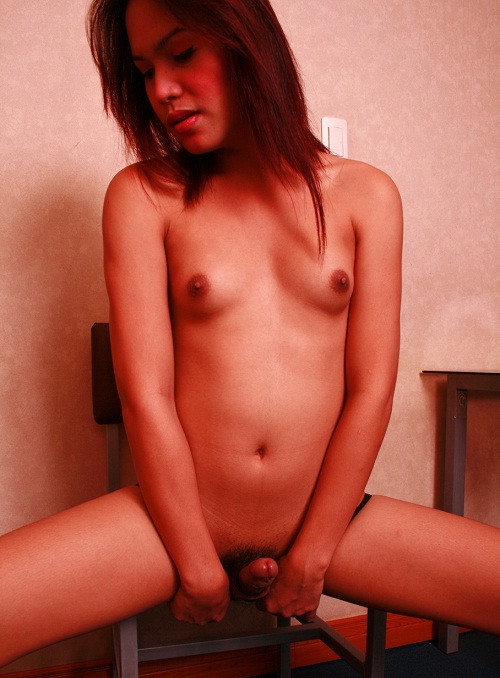 Apols is a pretty Asian tranny with tiny tits and a fat shaft hidden away under her panties. She has an exotic look and a natural sensuality that really shines through on film. She shows off her petite body and rubs her plump girl rod until she bust a nut.
More >





(
1
votes, average:
5.00
out of 5)

Loading ...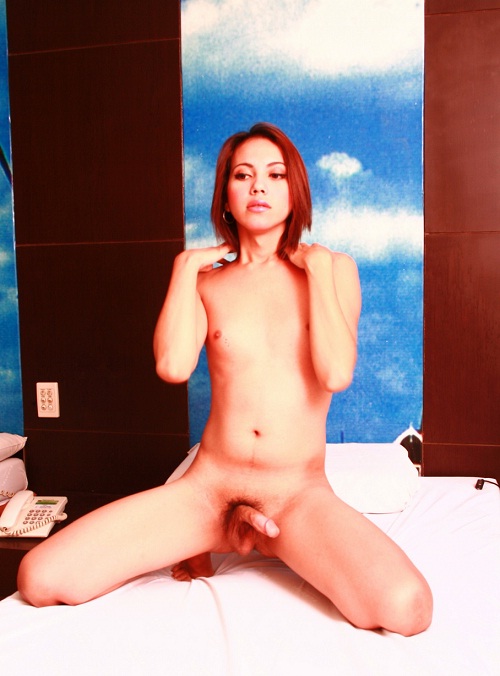 If you like the long legged, flat chested ladyboy hotties that like showing off their shecocks for you, then you are going to love this babe. Dyosa is an Asian tranny that loves strutting her stuff on camera and making your mouth water.
More >





(
2
votes, average:
5.00
out of 5)

Loading ...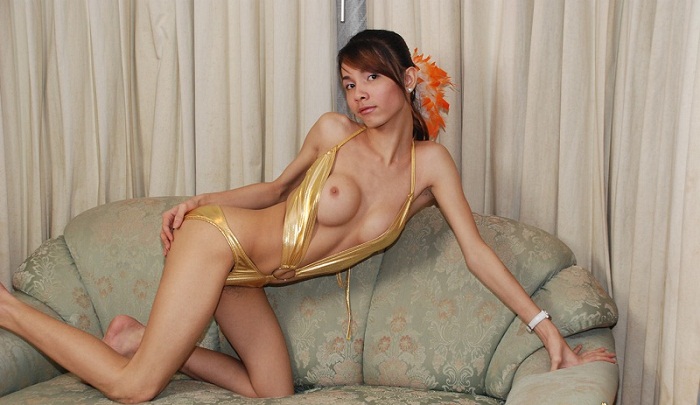 First donned her gold Bikini which suits her slim big titted body type very well. She prefers not to wear a lot of makeup relying on her rocking body instead. In loose clothes this gives her a plain look which disappears immediately as she begins to disrobe. I love the big round boobs on her super slim body. She is a great poser and seems to love hamming for the camera. The cumshot was a bit of work and yours truly was required to assist. Strangely she requested I suck her nipples and touch nothing else as she lay back closed her eyes and jerked. The second part of the shoot is in the bathroom for a nice chocolaty smear all over that sexy body.
More >





(No Ratings Yet)

Loading ...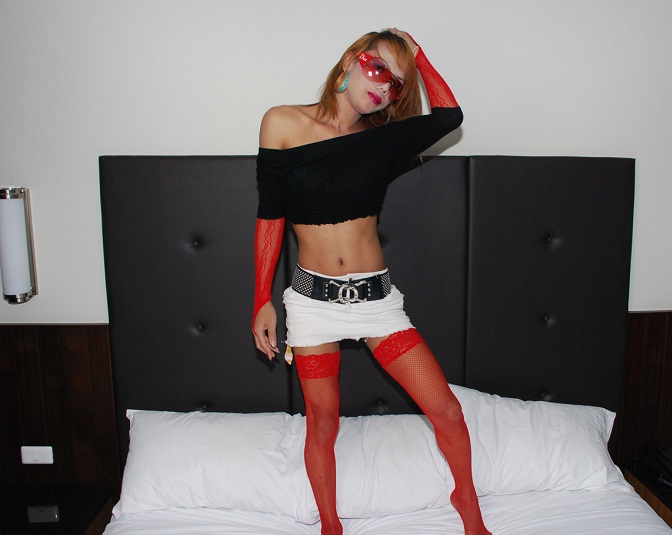 This is a good example of what happens when a ladyboy finds me attractive and there is no one helping me with the shoot. It often pretty much degenerates in to me having sex with the model and as a result there is not a lot of variation in posing. Mona was very horny and was quite aggressive in getting into my pants while I tried to do a proper shoot. She chose a nice long zucchini which she got way up her ass. After this she begged me to fuck her. She has a sexy slim little body and a nice medium cock so I could not resist. I fucked her ass hard for five minutes and then she sucked me while she jerked herself off. All told about a 20 minute shoot. In hindsight, I was glad it was quick because as she was getting cleaned up, Wan, my quasi ladyboy girlfriend/assistant, came back from a brief outing. She probably would not have been too happy if she had walked in us doing the deed.
More >





(
2
votes, average:
3.00
out of 5)

Loading ...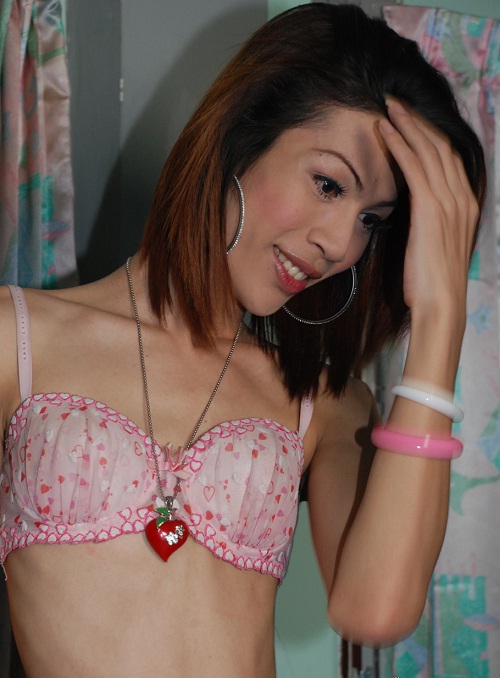 Cindy loves to dance and that may be one of the reason she is such a hard body. I love these girls with tiny waists. Cindy looks even slimmer and more ripped than when I had met her in the spring. Hopefully it is from good living and not smoking ice. She didn't look as pretty as when I met her so this did occurred to me. But it could just be the makeup. Some of the ladyboys like to use a whitish foundation which makes their faces noticeably whiter than their bodies. I think this is the Asian equivalent of westerners using facial bronzer. Cindy is light skinned to begin with so with her long face and red lips she looks almost ghoulish in some shots. Cindy had some trouble getting hard that day. I gave her a Viagra on told her to just relax while I shot her friend. She didn't listen and masturbated constantly for about 20 minutes. She was half hard when she took up with the black zucchini which she got quite far in her hairy A-hole. She took another masturbation break in order to get hard enough to cum.
More >





(
2
votes, average:
3.00
out of 5)

Loading ...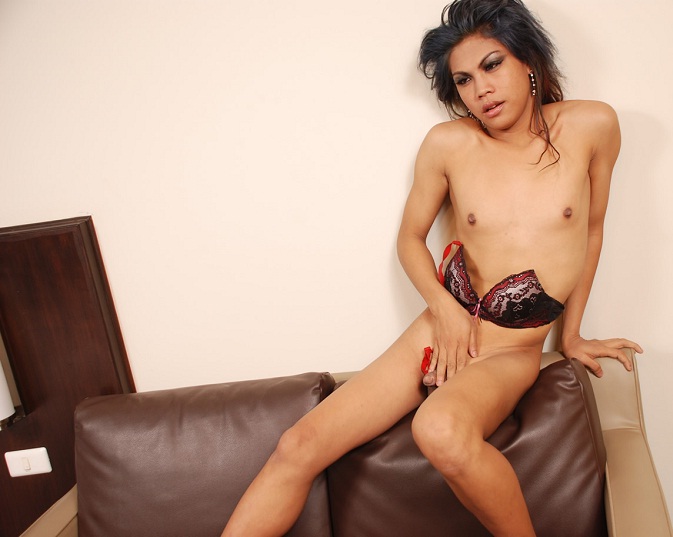 This wild looking little girl from Nong Khai was game for the adult version of Pop Goes the Weasel. She seemed curiously amused with the prospect of doing a photoshoot which translates into an easy smile in front of the camera. While shorter than average at 160 cm tall I would not consider her petite as she has some nice curves. Her hormonal tits are developing nicely with their protruding nipples which would look phenomenal with a nice set of implants. I`m a fan of heavy eye makeup when done right and I think she pulls this off giving her a sultry look. The wild part comes from her blue streaked almost punk hair style. The best shot of her round face are the ones with her sexy lips wrapped around my cock. When she unleashes her one eyed weasel and generous nutsack it is a little timid at first. Sure enough after slurping on me and petting the little critter it swells up nice and fat. She then stroked and squeezed the head until it popped off a milky white discharge.
More >





(
1
votes, average:
5.00
out of 5)

Loading ...