admin
This user hasn't shared any biographical information
Posts by admin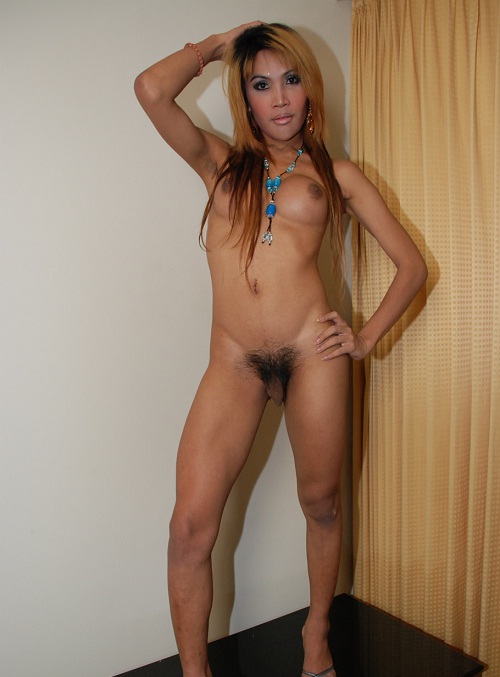 I think Umi has close to a perfect body which she seems to like hiding under loose blouses. She is fairly tall, slim and kind of muscular. Without those perfect sized boobs she would probably look a bit femboyish. I was surprised and delighted when she removed her blouse to show off her trim and tight torso. Those bountiful boobs are topped by large outward pointing dark nipples that cry out to be sucked. You don`t see it in the pictures but Umi has a slight over bite which may explain why she seldom smiles. She looks prettier in these pictures than the night we met partly I think because she did a nice job on her eyes prior tot the shoot. Umi was happy to let me trace the lines of her svelte body with whip cream which she also enjoyed eating off my cock. A nice cumshot which is somewhat lost in the melting sticky white mess stretching from her cock to her tits.
More >





(
1
votes, average:
5.00
out of 5)

Loading ...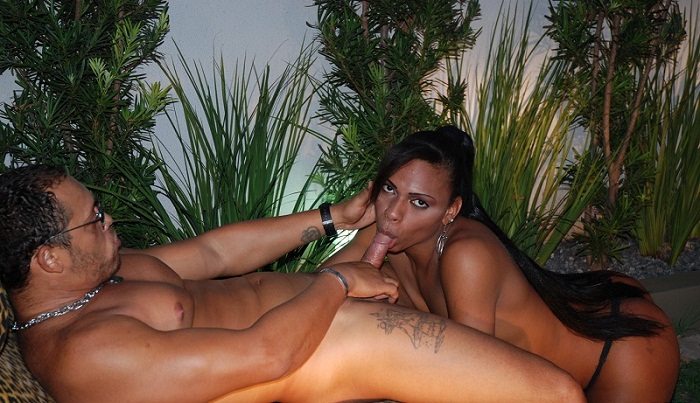 This dark shirtless dude is lounging around one night when ebony shemale Tamires waltzes in looking for some hot black dick action. The brown shebabe with the big bouncy booty pulls off the studs pants and then whips off her top to reveal her flat chest. She sucks his dick stick hard and this gives him a taste for some succulent black shemale ass. She sucks him some more and then pulls off her panties to show she also has a big dink between her legs. Now rock hard the guy sticks his shaft in her brown eyed poop hole and switches between fucking her doggy style and then missionary position. After reaming her good he finally stands and strokes his ball juice in her face as she jerks her own penis. The nights work ends with her solo stroking her shedick until she squirts a creamy white load of jizz on her sweaty stomach.
More >





(
1
votes, average:
5.00
out of 5)

Loading ...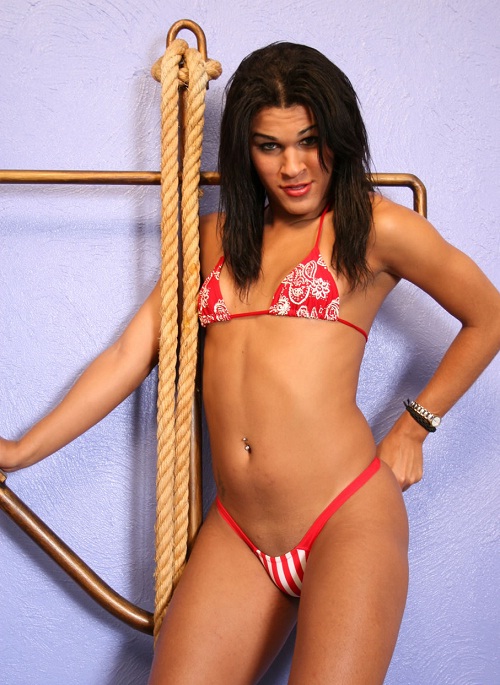 This perky brunette shemale has some major fetishes. She loves ropes and oil, lotion or anything that makes her cock slippery in her hands. She should have a sign that states slippery when wet, because she is wet most of the time due to her lotion fetish. She once again wraps herself up in that coarse rope before bending over and applying a thick squirt of lotion on her very nice ass, it dribbles down just like she wants and that inspires her to touch her thick shemeat and then finger her tight ass until she cums all over her fun rope sextoy.
More >





(
1
votes, average:
5.00
out of 5)

Loading ...

Happy hour never gets this hot at my local pub! These shemale beauties were wild and hot. And after a few drinks on a Friday afternoon after a long week at work, they were ready for some extreme winding down and stress release. And these naughty T-girls let us know real quick they loved to strip and play for the camera. They weren't shy at all about letting us join in on their 'getting ready for the weekend' fun and they didn't bat an eye at removing each others clothes and fondling each others tits and girl poles for us and the camera. When things really began to heat up, these horny tranny chicks began to suck each others shecocks and rode those hard female shafts until there wasn't an ass that wasn't gaping wide open. And when it was time to spew, these wicked shemales took each others creamy, hot juices in their waiting mouths.
More >





(
1
votes, average:
5.00
out of 5)

Loading ...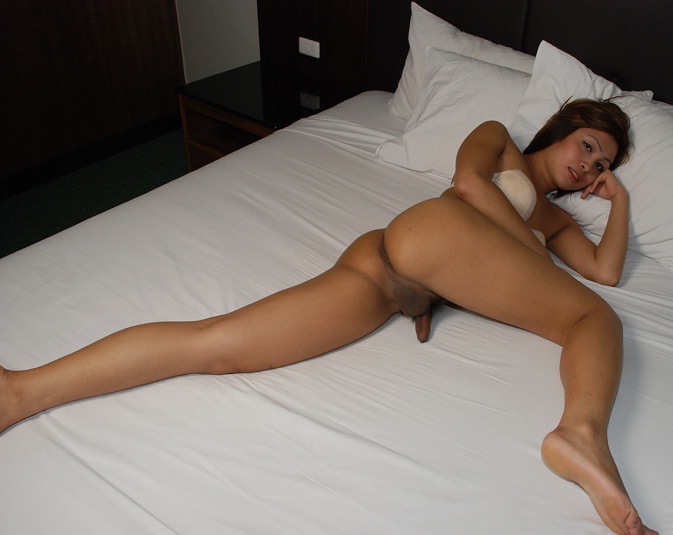 What doll Sasa turned out to be. She has such a pretty face it`s hard to believe she is a man. If I didn`t have all these pictures of naked ladyboys around I`m sure I could jerk off just gazing at that sexy fuck me look she is giving the camera. She has a sexy little body with a sweet little pickle cock. Her dark cock and anus scream suck and fuck me as they stand out from her otherwise cream coloured skin. She gets the big cucumber almost all the way in with nary a whimper. My cock looks huge in her mouth and hand as she kindly tugs on it while she milks her cock and balls. My oral services were briefly required in order to keep her hard and this made her moan with delight. Her cock stayed erect while she sucked my dick and toyed her ass with the big cucumber. Over to the couch and Sasa cocks her head while concentrating on jerking each of our dicks until she shoots two arcing loads in either direction.
More >





(
2
votes, average:
5.00
out of 5)

Loading ...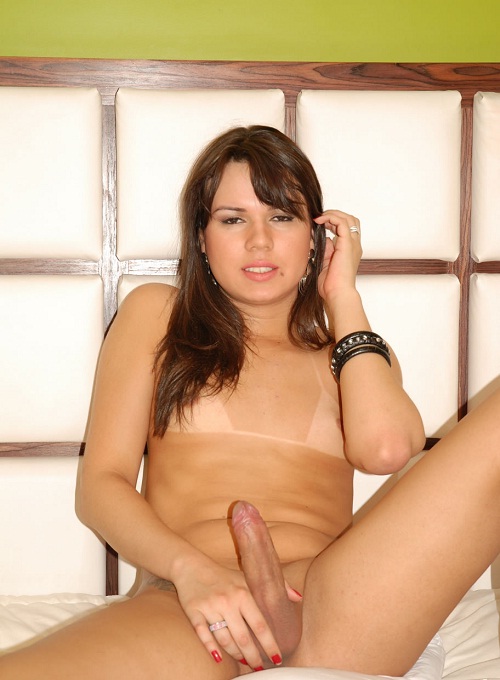 Lovely tranny Leticia is in front of the camera with a mission to get off. She's been given a bottle of baby oil and a comfortable bed with which to accomplish her task. Things start off very well as she poses in knee high black leather boots and a sexy black bikini. She can't keep those clothes on for long though; she needs to let her cock be free. Next comes the baby oil, which she generously pours over her body, leaving her all shiny. The slickness of the oil turns her on and when she wraps her hand around her purple knob she's already hard. Her she-cock is beautiful and fully functional as the turgid erection will show. She's got a pretty hot ass, too.
More >





(
1
votes, average:
5.00
out of 5)

Loading ...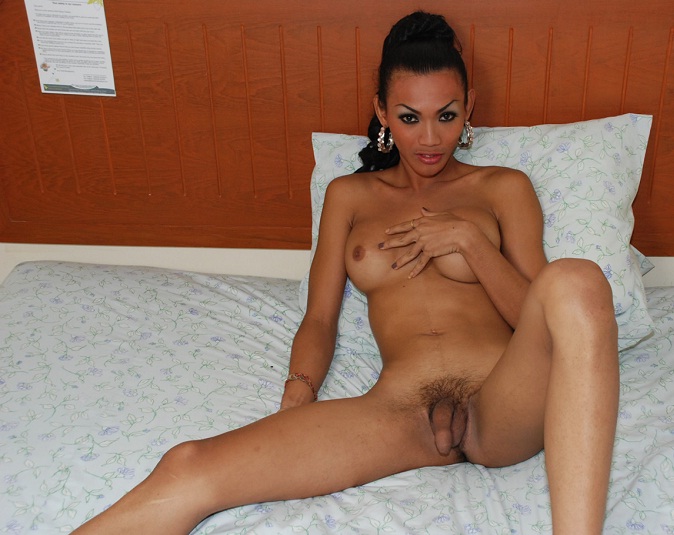 Fon is no fawn nor is she for the faint of heart. She is not a sweet shy innocent girl. She speaks her mind. If she wants something from you she will tell you. If she is angry she will show it. She also has an amazing body and loves to fuck. She starts the set posing in tight jeans and skimpy bikini top giving you an idea of her cock hardening body. When down to her flowery panties you realize how huge are her melons mounted atop her lean torso. You can see she had a quick shower which I take as an indication she wants to do more than simply pose. We got some really fantastic shots of her sucking my dick and her spreading her ass cheeks. Then the sex begins and you can see me taking turns fucking her cock, tits and ass. But the piece de resistance are the cock sized anal gap shots which we use to promote the site. We finish with a huge spurting while cock sucking cumshot.
More >





(
1
votes, average:
5.00
out of 5)

Loading ...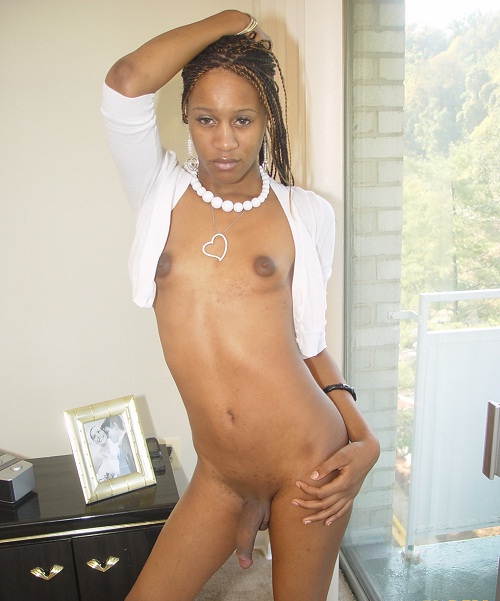 Shy, sexy and oh so hot. This lovely ebony shemale with her long dark hair and tight, slender body was a lusty site to behold. And watching her pose in her skimpy top and panties, with knee high leather boots and fishnet stockings was about to drive all of us crazy and had us ready to drool. Her movements were so sultry and graceful as she began to strip for the camera. And watching her stick that small, round ass in the air was a temptation almost too strong to resist. She unclasped her black bra and teased her tiny tits with their big, dark nipples before sliding her panties and stockings down her legs and revealing her thick and succulent girl pole. She stroked her shecock while giving us an awesome view of her tight, round ass. The more this T-girl stroked, the harder she got and it wasn't long before she was moaning and creaming in ecstasy.
More >





(No Ratings Yet)

Loading ...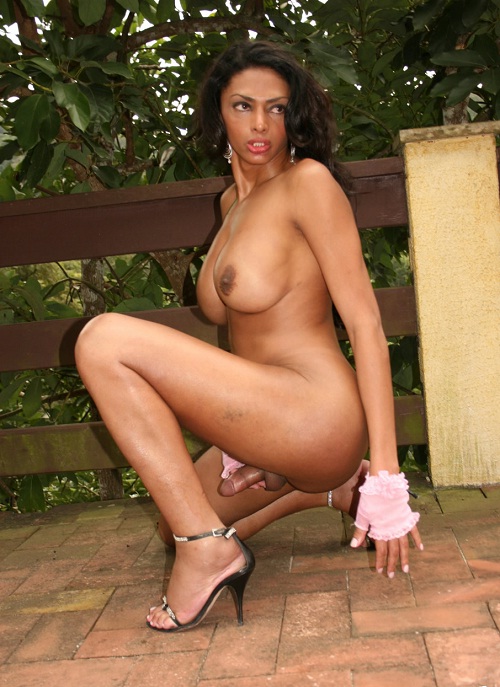 Pamela is eating her favorite fruit on the patio and its so juicy it rolls down her sensual lips and onto her big tits leaving a sticky sweet trail. Pam thinks that feels so good she just squeezes that fruit and it floods her tits and her belly in sticky goodness. She wonders what else that would feel good on. She takes her sticky hand and strokes her cock as she starts to stuff that fruit up her tight ass…oohhhh that does feel good. She continues to stroke her hefty meat stick and begins to plunge that fruit deeper into her tight ass until she is moaning and humping her hand. She just can`t help herself. She is so horny now and she is wild, she just can`t stop what she has started and her hand strokes her shecock until it just erupts with its own sticky juice all over her pretty thin waist.
More >





(
1
votes, average:
5.00
out of 5)

Loading ...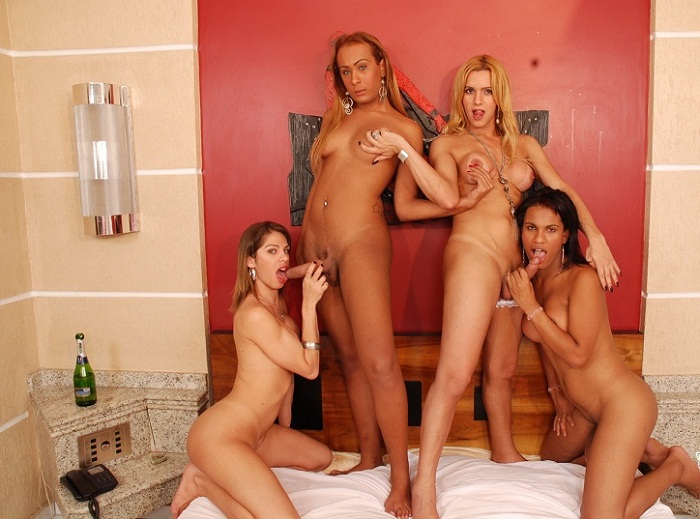 Give these sexy shemale babes a few bottles of wine and a hotel room and you get one shecock fucking and sucking orgy. These t-girl hotties pour booze on themselves and each and lick it off with soft tongues. This gets them revved up and ready for some real foursome action. They suck each others juicy girl poles until they are all hard and ready for some fucking. Then they are pounding each others bums with those shecocks until they are squirting cum like fountains on each other.
More >





(
1
votes, average:
5.00
out of 5)

Loading ...