Posts tagged
Cherry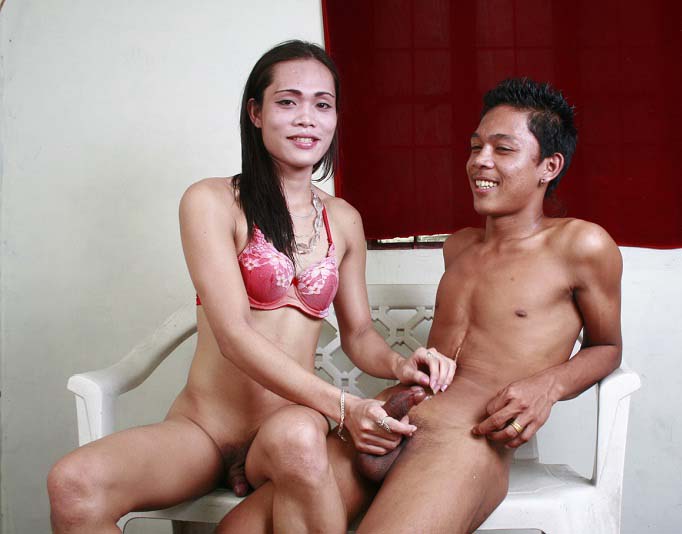 Cherry is back for some hardcore action and after some light kissing with our slim handsome stud Rex she takes control of his dick in her mouth. While this is giving Rex pleasure she has her own selfish reasons for wanting his cock to be rock hard. This she reveals when she stands up and then sits down on his dick until it slides all the way in her ass. Cleary Cherry had her anal cherry popped a while ago as she shows her expertise at getting her pooper pumped. This effort makes her hungry for cum and after he shoots his load in her mouth she licks his dick clean.
Photographer's comments: Cherry and Rex came together for the shoot. While doing her solo, Cherry told me she's been fantasizing Rex who happens to be her neighbor. She claimed another TS friend had a one night stand affair with Rex and TS friend was satisfied with his performance. I guess she is also, it shows in her hardcore scene.
More >





(
1
votes, average:
1.00
out of 5)

Loading...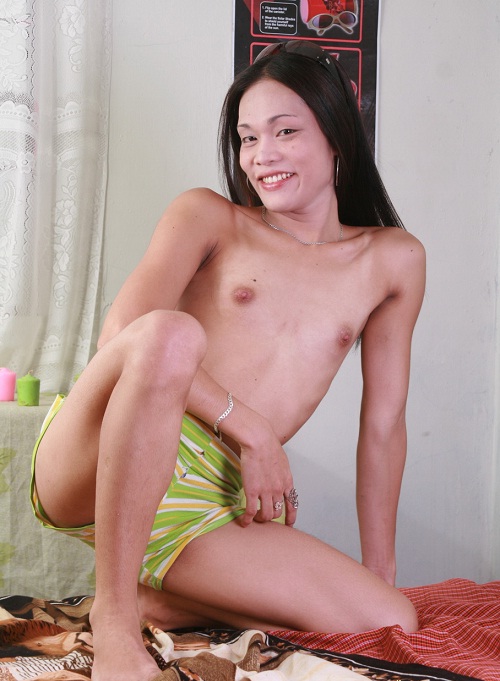 Super hot PI femboy Cherry loves the feel of a cock in her ass so much that she carries several dildos in her purse. She spends all her spare time training her tight little ass for her western boyfriends with big dicks. On this day she is showing off her slim body in her tight blue jeans and dark flower patterned top. She poses well stripping to and then out of her bra to reveal flat large pink nippled tits. Still in her green stripped undershorts she traces the crack of her ass with a large black zucchini. She then removes her shorts but is still wearing blue panties to reveal a growing cock bulge as she rubs herself. When she gets out of these her shedick is hard as she looks at some porn on her phone. She then lubes up and goes to town on her ass with the cock shaped vegetable and moans loudly as it disappears deep in her poop shute. When she has fucked her boy pussy good she lays back and stiffly jerks her hard dick until it erupts in a flood of clear cum.
More >





(No Ratings Yet)

Loading...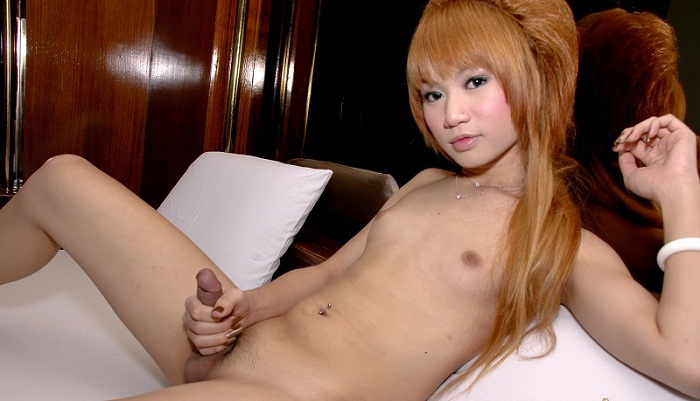 For our health conscious members we bring you some nice fresh femboy fruit. She was just waiting to be picked or rather picked up so she could give us a taste of her sweet young cock. Cherry is sporting a rather unusual hairdo which her orange dyed hair styled in to a halo around her bangs and long strait hair at the back which are likely extensions. This frames her large cute face on which she has large bright eyes and a small jewel nose piercing. She looks sexy posing in her loose black sparkly dress which she pulls of her shoulders and lets drop to the bed. Our cocks harden as she kneels hand on hip showing off her tight little body in her black bra and lace panties. Removing her bra she bares the small pink nipples capping her little hormone titties. She then pushes down her panties first hiding her shaved little hooded dick and balls. Not much stroking and her girl penis has grown to a surprising length and width given her small body size. From behind on all fours she pushes her fat pink cock through her legs and we see she has two tattoos on her back and one on her inner calf. Sitting back on the pillows legs spread she raises one arm high as she strokes her dink with the other hand until she produces creamy white desert topping for our cherry delight.
Cherry is a new girl at Temptations Bar fresh off the farm near Uttaradit. She is 171 cm tall and weighs 52 Kg but appears shorter than she is in the pictures because of her stubby legs. At 18 she is already on hormones but is also naturally feminine and it will be interesting to see how much she changes over the next few years. As a likely candidate for a boob job my guess is she will develop into another breathtakingly beautiful babe with a cock.
More >





(
1
votes, average:
5.00
out of 5)

Loading...