Carla Bruna, Carla Tavares, Dartilly Richilliely, Thays Schiavinato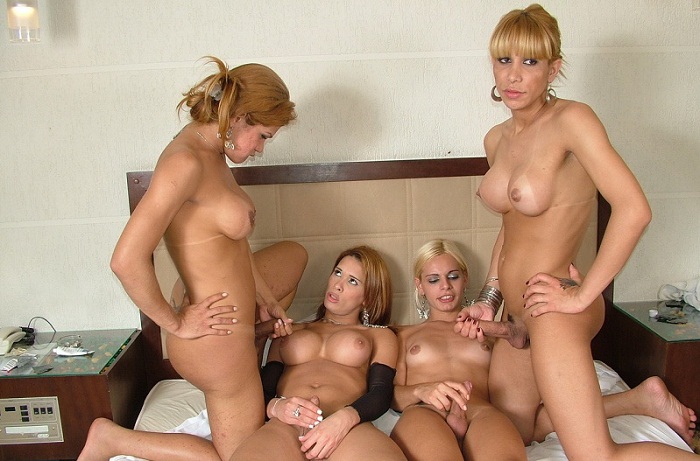 This was one birthday party that definitely turned into a real shecock stroking and sucking, butt fucking X-rated affair! These gorgeous shemale babes decided to surprise a friend and have a private party and enjoy some chocolate cake. And who needs forks and plates when you have fingers and hot bodies to eat off of. These gorgeous blonde trannies got off on feeding each other fruit and cake from their hands. They even decided to get real creative and used the birthday girl's thong covered ass for a plate. They smeared cake and icing on her sexy round butt cheeks and they all took turns licking it off. This seemed to really heat things up and that's when the party really got started and turned into an extreme shemale orgy. Clothes started coming off to reveal hot tits and velvety hard shecocks until all these babes had their mouth or ass filled with girl pole.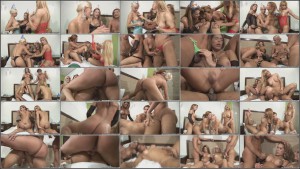 Format: WMV
Resolution: 1280×720
Size: 1.2 GB
Duration: 41:44 min
Download Video
Download Photo Set
Related posts:
No comments yet.
No trackbacks yet.
about 2 years ago - No comments
It`s shaving day for Carla. She is hairy all over her sexy body. She has hair under her arms, down her hot legs and all over her phat ass. She needs to shave and do so badly. She gets out that wonderful smooth lotion that makes your skin feel so good and helps to shave…