Adriana Rodrigues, Ana Paula Oliveira, Calena Rios, Carolina de Monaco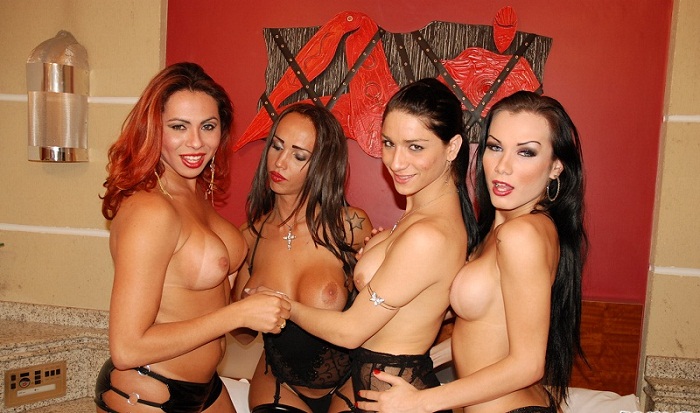 These four hot and sexy shemale babes let us get them on film having a private orgy. They loved getting dressed in their leather and bondage look lingerie and then taking turns dominating the other. They would slowly undress each other and explore on another's bodies with their hands and tongues. And as we watched, they all laid on the bed in a circle and sucked each other's shecocks until they were hard and throbbing with anticipation. They even had some interesting accessories to make things a whole lot more kinky and fun. Once a T-girl put her head and hands in the stocks and it was locked down, there was no getting away until he ass was pumped by girl pole until she was screaming in ecstasy. And when these babes had driven each other crazy and their were in need of release, they pumped their shecocks until they were covered in creamy tranny goo.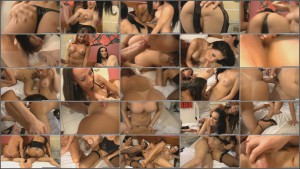 Format: WMV
Resolution: 1280×720
Size: 856 MB
Duration: 28:56 min
Download Video
Related posts:
No comments yet.
No trackbacks yet.
about 2 years ago - No comments
Hunter was in the mood for something a little wild and Adriana Rodrigues and Barby where just the two to give him what he wanted. He kissed them both as he got them out of their dresses then laid back and let them double suck his cock. He returned the favor, sucking both their dicks…