SHEMALE WITH MALE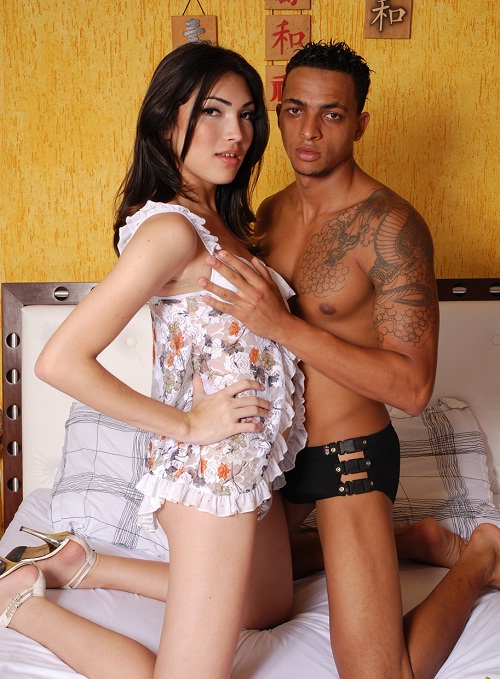 Sandy Lopez is one of the sexiest Latin shemales on the planet with her tiny tits, velvety shecock and shapely curves. She's a true beauty that loves nothing better then getting to play with a hot stud and suck his big cock. She takes this guy's shaft deep in her mouth teasing him with her tongue making him moan in ecstasy and getting him throbbing hard before fucking her tight and ready ass. This beautiful t-girl rides that stiff pole until this stud gets so hot he wants her on her hands and knees ramming her tight fuckhole from behind. This lucky guy just can't seem to get enough of this tight shemale ass and he drills and fills her with every inch of his thick dick. He takes her hot ass from behind, on her side and missionary before he can finally take no more and has to squirt his creamy load. He jacks off his cock on her tiny tits while this gorgeous shemale pumps her lusty shecock shooting her jizz load on her flat stomach.
More >





(
1
votes, average:
5.00
out of 5)

Loading ...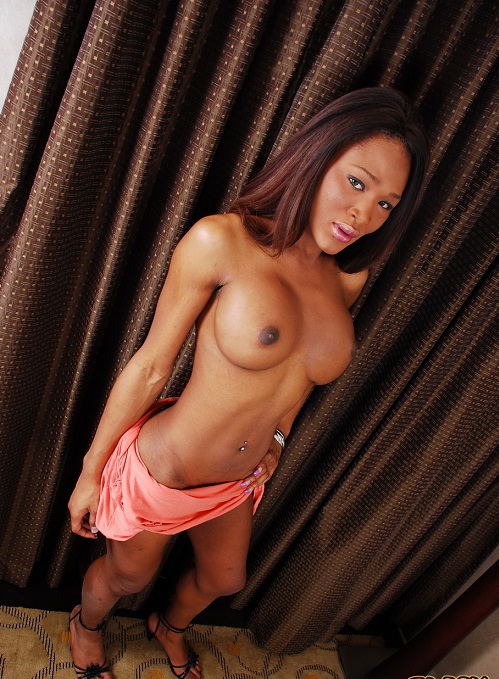 With this new set of gorgeous giant gazongaed Janelle I can honestly say we are living up to our name. This sultry ebony babe came dressed in a skimpy pink dress that showed off all her curves. She has a lovely mane of long brown hair that falls past her sexy shoulders which recede to her big chest. She slowly turns giving a multi-angle view of her simply beautiful bulging round booty which she bares to reveal a to large cock hardening ass crack that her thong disappears into. When she faces front again we see despite her ample curves she has a hard flat bejeweled stomach and the tiniest piece of patterned cloth covering her crotch bulge. Without warning her dress falls to her waist and oh my lord will you look at the size of her huge new fake tits. Clearly proud of these volleyball like chest ornaments she stands hands on hips before stripping to her thong. It is impossible to resist offering this babe a throbbing cock which she greedily sucks and dabs on her big nipples. She then turns to spread her cheeks and it is no surprise that this black beauty has a perfectly fuckable brown hole in back. But when she shows us she also has a long hard black cock it is truly astounding how flawless her body is. She shows off this statuesque figure from every angle before getting down to some serious dick sucking. It isn't long before her big new boobs get christened with a flood of gooey cum which drips down her torso. Horny now she straddles the glass table and jerks her dark meat as her huge chest heaves until she squirts out her own dick juice.
More >





(
1
votes, average:
4.00
out of 5)

Loading ...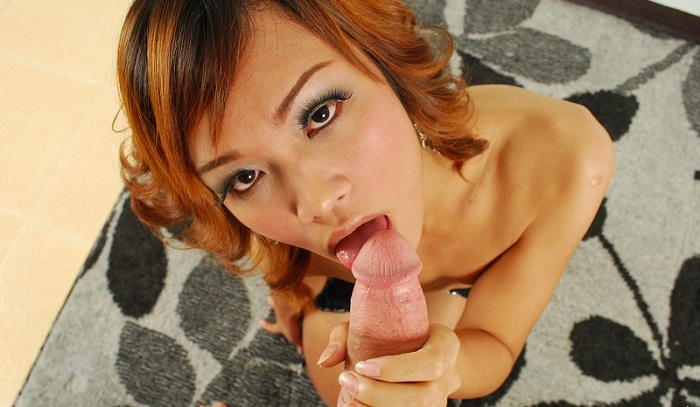 I`m happy to say (according to her) Ao is a first timer for making photos and videos so you are getting yet another LadyboyPlayer exclusive. When I went out I figured I would have a good time as usual but I wasn`t prepared to run into Ao. I drove by her bar and saw her standing outside looking sexy in her work uniform and it was obvious I had to stop and talk with her. As I got closer to her I noticed she was a lot more attractive than I had originally thought.
We went inside her bar and I bought her a drink. She was feeling all over me and I was feeling all over her…that's pretty much how you communicate around here when you don`t speak each other's language. She had on a padded bra so when I went under her shirt I was thrilled to find out she had tiny little hormone titties. I was instantly horny and of course had to feel my way down to her cock. When I put my hand under her skirt I could feel her hard cock trying to fight its way out of her panties. I pulled her panties to the side and grabbed her cock and precum oozed out onto my hand. I paid the bill for the drinks and her bar fine and we hit the road. Once inside the room we couldn`t keep our hands off of each other. She was so hot it took all of the willpower I had to stay focused on taking pictures and video so you could all join in on the fun.
More >





(
1
votes, average:
5.00
out of 5)

Loading ...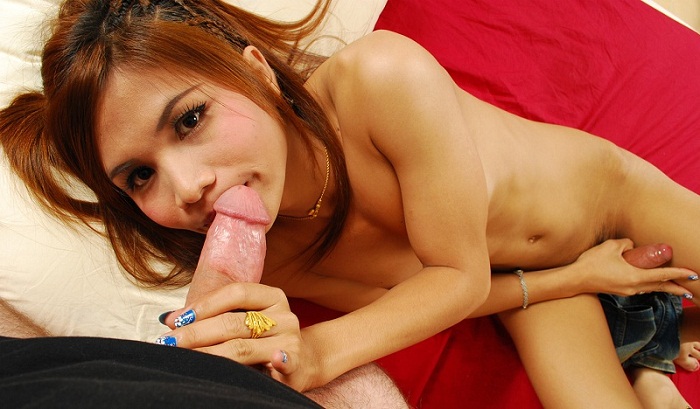 I was driving around and considering not getting any `entertainment`. I had gone to 4 different ladyboy bars and hadn`t found anything that really stood out. I was looking for something but didn`t quite know what it was. Low and behold, I took the turn down Soi 7 and about half way down on the left I noticed Kae. The bar she works in has a mix of girls and ladyboys and to be honest, I wasn`t sure what she was. Either way I was going to take her but after talking to her a little I was delighted to know she was a ladyboy. I acted like I didn`t believe her so I could get a sneak peek of her cock (I play that game alot) and I can`t explain my excitement when I found out she had a nice big one I could play with. I quickly paid her bar fine and we hit the road.
When we got back to the room she was acting a bit shy. (she told me she had never taken photos or video before…so she is another LadyboyPlayer exclusive) For me her shyness wasn`t a problem because it went well with her innocent look. It took me a little bit to warm her up and I peeled her layers off one by one. It was almost like she didn`t know what to do. Once she going though she was OK and things started moving along rapidly as you can see in the video.
When we were finished with everything she told me she had two boyfriends and was shy about them possibly seeing her video on the website. So…I would like to take this opportunity to apologize in advance to her two foreign boyfriends for blowing my load on her…lol.


More >





(
1
votes, average:
5.00
out of 5)

Loading ...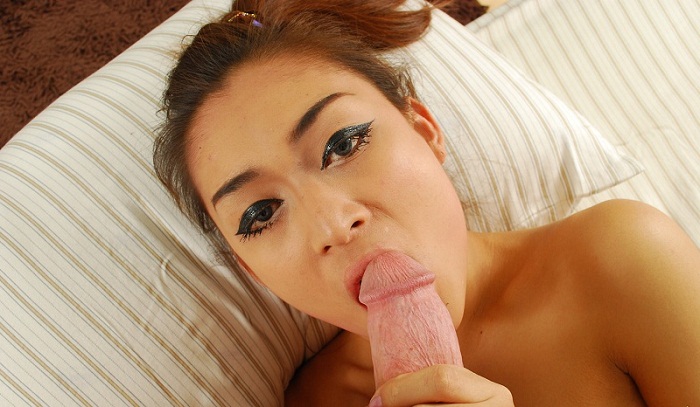 At first glance I knew I had to have Yoyo. Her Awesome tight body and nice firm tits…check please! After staring at her for a while I was ready to go with her before I even called her over to talk. However, I had to do my `cock check` before we left and I have to say I wasn`t disappointed. When I slid my hand down into her underwear her cock was already raging. I asked her why she was hard already and she said she was horny and wanted to cum.
We got back to the room and as soon as the door closed she attacked me. She couldn`t get my cock in her mouth fast enough and it was only a matter of seconds before I had her out of her clothes as well. She definitely had some good sexual energy. She was very aggressive and I had a great time with Yoyo. If you happen to be in Pattaya and want a good time, go to Obsessions on Soi 2 and take Yoyo for a spin…you won`t regret it.
More >





(
1
votes, average:
5.00
out of 5)

Loading ...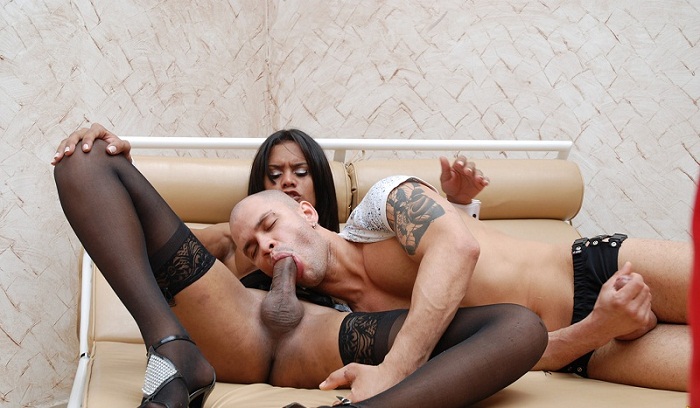 Kawanna di Prado is a horny ebony shemale that loves getting her big shecock sucked by horny guys. And interracial sex is her favorite. She looks especially sexy in her tux style lingerie and thigh high stockings and this guy can hardly wait to get his hands on her gorgeous body. He sucks her thick cock as far into his mouth as he can while she uses her hands on his head to guide him deeper. Getting her girl pole sucked on gets Kawanna hot and hard and she takes her lovers cock in her mouth licking him with her moist tongue and sucking him hard. This naughty black tranny wants to make him horny as hell and her lusty ploy works. He shoves his throbbing cock deep in her ass pumping her with all he's worth. When he runs out of steam she shows that she isn't done with him yet and she trades positions with him filling his hard ass with her juicy shaft. They are both ready to blow and they stroke their cocks until this ebony shemale blows her cum all over his cock and stomach.
More >





(
2
votes, average:
3.50
out of 5)

Loading ...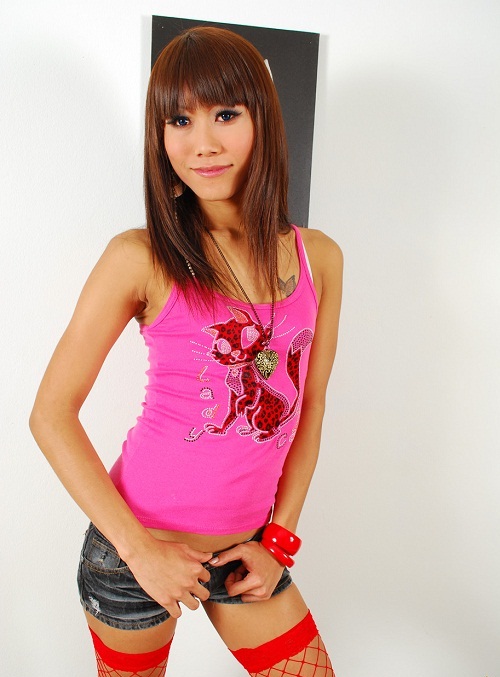 Oil must be one of the most beautiful ladyboys we have seen yet. She has a perfect body with tiny tits subtle curves and a juicy femdick. She gets on her knees to suck off this guys big dick and opens wide for his creamy hot man milk.





(
1
votes, average:
5.00
out of 5)

Loading ...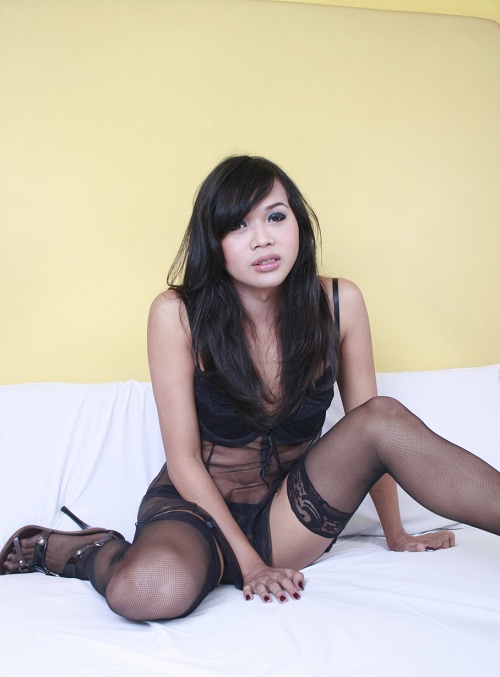 Beautiful Jhodi was the first Filipino ladyboy to appear on the site. We promised to bring her back and we knew you would love to see her getting fucked hard in the ass. Sitting on the bed waiting for her man she looks irresistible in her sheer black lingerie, stockings and high heels. She is soon joined by Arthel who is a local guy we hired who loves to fuck TS's. They start out deep kissing as they tear at each others clothes. Horny Jhodi gets him down to his skivvies and then he takes off her top and sucks her small pink nipples. He then lays back as cock loving Jhodi sucks his cock and we see her cock and balls bulging in her panties. She gets naked to show her hard shaven girl dick and suck his big dink rock hard so it slides right in her waiting ass. She pumps her ass on his penis as hers stands high and hard before he flips her over for some anal doggy action. He keeps pounding her ass raw until he pulls out and blows his load in her sweet pretty mouth.





(
2
votes, average:
5.00
out of 5)

Loading ...