admin
This user hasn't shared any biographical information
Posts by admin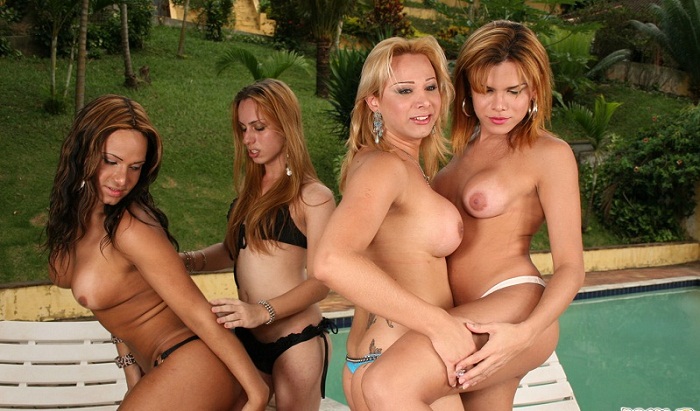 Here is one T-girl orgy you won't want to miss. These stunning shemale babes were all out by the pool enjoying the sun and the water when we caught up with them. After some chatting, they agreed they were more then willing to share their afternoon plans with us, which was a wild and steamy sex romp right there in the wide open outdoors. And they agreed to let us get it all on camera. As we watched, these shebabes began to dance with each other to the tunes on the radio they had with them and slip each other out of their clothes. They rubbed their hands all over each others hot bodies and rubbed their hardening shecocks. And these horny hotties had came prepared. They pulled out a can of whip creams and sprayed it all over their tits and girl poles turning themselves into some tasty treats just waiting to be licked and sucked cleaned.
More >





(
2
votes, average:
5.00
out of 5)

Loading ...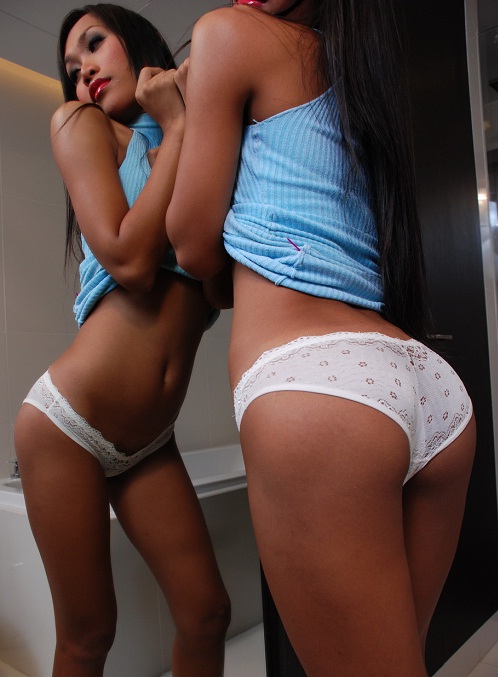 What's better than a sexy dark haired ladyboy with two tits, a round ass and a big hard dick? Why two identical ladyboys with a total of four tits, two asses and two long succulent cocks. So rather than pay two asian shebabes to strip and jerk off for you we simply got the gorgeous Poopay to do this in front of the bathroom full length mirror. Looking doubly delicious in her skin tight blue dress the twin Poopay's slowly expose their pair of cute panties. Dresses off they pose in their black bras before slipping out of their bottoms and spreading their perfect ass cracks with their fingers. Turning we see their beautiful hard cocks which they grasp in one hand before reaching for the cameraman's hard dick. These girls make each other horny as they mimic each other's movements by touching dicks and then bums. But they are shy about cumming together so they each sit on the twin toilets and stroke their larger curving dinks until they squirt white creamy cum on their abdomens. Proud of this production they once again rub their sticky cum covered dicks together.
More >





(
2
votes, average:
5.00
out of 5)

Loading ...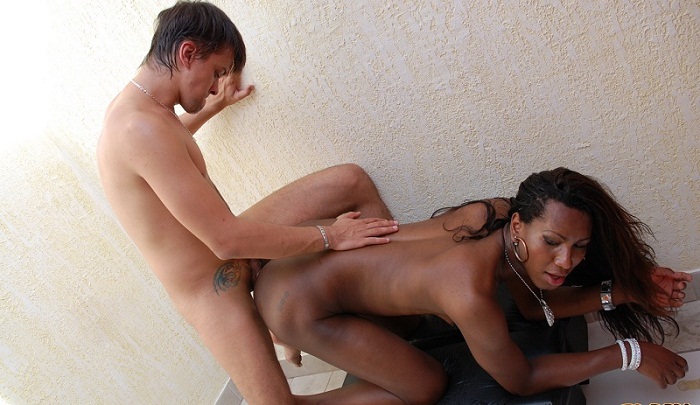 This luscious ebony shemale loves showing her stuff on camera almost as much as she enjoys fucking and sucking a juicy cock. Latoya Prado is a tall tranny babe with long legs, awesome curves and a plump tight ass. This horny stud definitely seems to like the way this shemale babe looks and smacking her thick butt cheeks. He sucks and nibbles the dark nipples of her tiny tits while he fondles her juicy shecock through her yellow thong. But he is anxious to get her completely naked and have full access to that thick girl pole. And Latoya loves every second of having his mouth sucking on her shaft bringing her to hard erect life. He straddles her thighs while she shoves her shecock deep inside his ass and lets him ride her rod while she pushes deep inside his ass. Then it's her turn to have her tranny ass pounded with a hard dick and she plays with his ball sac and strokes her girl pole while he pumps her ass full of his bulging hard man meat.
More >





(No Ratings Yet)

Loading ...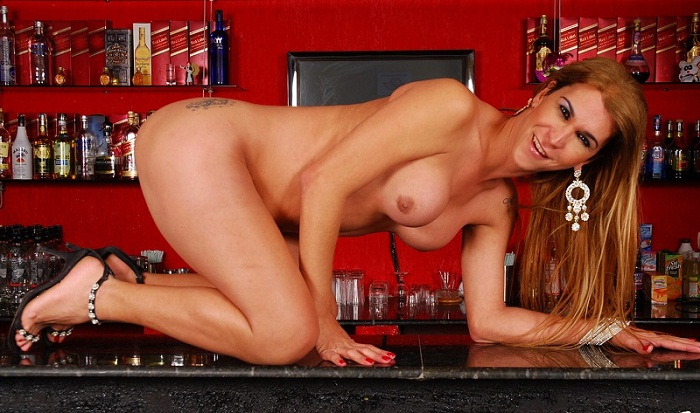 Wouldn't you just love having this long haired shemale hottie serving up the booze on game night? Decked out in her black lacey dress and red corset and panties, this is one sexy tranny that will make you cheer when she starts stroking her hard girl pole.
More >





(
2
votes, average:
3.00
out of 5)

Loading ...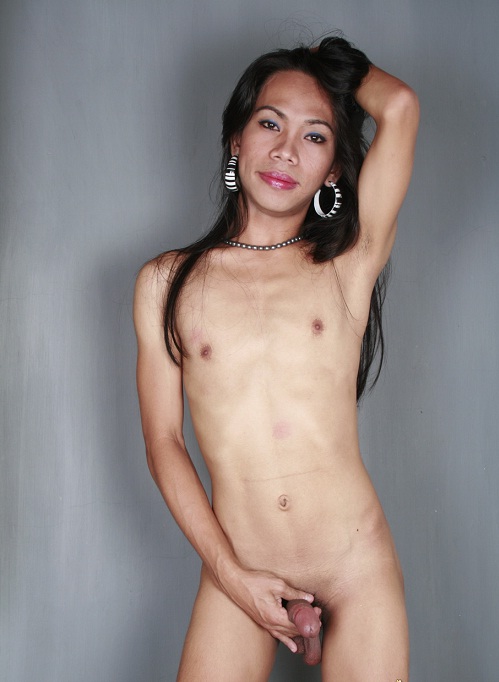 If you are toying with the idea of going to the Philippines to have sex with a ladyboy then keep in mind Itoy. Not only does this Asian plaything have a pretty face and lean body but you will be surprised at the size of her hidden surprise. She starts the set looking sleek and sexy in her waist wrap and burgundy top which is falling off down to reveal her bikini top. When she strips to show her matching bottoms we notice she has an outy belly button and then flat small nippled tits. At this stage we are like a kid on Christmas morning waiting for to unwrap her crotch present. When she does like a jack in the box made of meat out pops a large down-curving dink with a huge pink ball sack. Eyes wide with surprise we watch as she models with her tinkle trinket which has a wreath of wispy pubes. Sitting back she plays with her boy toy until she handlessly squirts a plume of gooey jizz from the bulbous pink head.
Photographer's comments: I initially thought Itoy is one of those models who need an extra day to finish the shoot. She doesn't look relax and I have to stop the shoot from time to time to remind her to smile to the camera. But I must say she is hardworking and I could really see how she tries her best. Best of all, she got lots of loads. I guess she is just shy, which is common to all my models.
More >





(No Ratings Yet)

Loading ...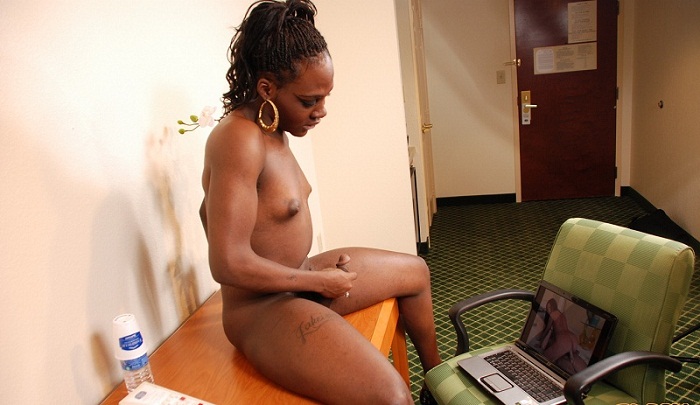 Everyone should get to have co-workers this sexy to make the work day a whole lot more pleasurable. This full figured ebony T-girl was one scrumptious temptation in her sexy fish net stockings and short black coat. She proved to be super efficient when it came to handling all her duties and working on her laptop. And wow, did she ever possess some great customer service skills. All we could say was that must have been one satisfied customer after witnessing that phone conversation. In no time this shemale babe was stripping out of her office clothes and down to nothing but her black high heels. And she let her 'customer' know exactly every move she was making. She stroked and teased her shecock until it was standing at full attention and before long, this ebony shebabe was moaning in hot rapture and squirting her cum all over her thigh.
More >





(No Ratings Yet)

Loading ...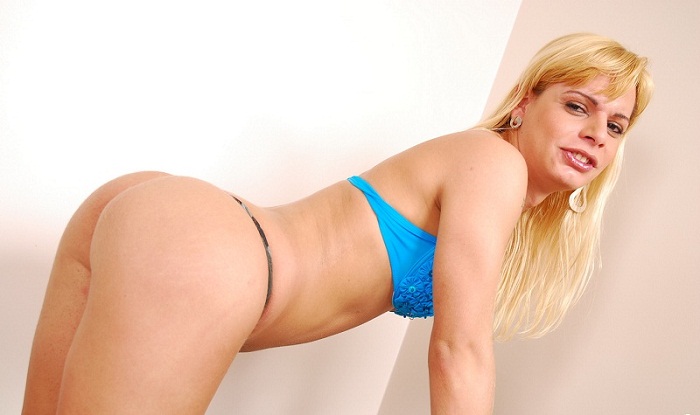 This slender blonde hottie would turn every head and capture all the male attention walking down the street in her skin tight denim jeans and strappy top. Thays Schiavinato is in rare form for this photo session and she is a real tease on camera. She strips down to show off her tiny tits with their tan lines and reveals her perfectly shaped ass covered by nothing but a cheek revealing thong. When the thong comes off, Thays is rubbing her shecock and exploding her creamy jizz onto her flat stomach.
More >





(
1
votes, average:
5.00
out of 5)

Loading ...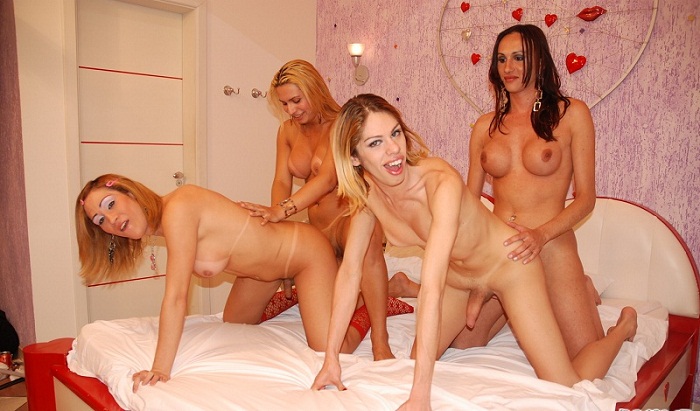 It's good to see that these lovely shemale babes know just how important it is to get their daily intake of veggies and they love it so much, they make sure to share with each. These four stunning T-girls didn't waste any time stripping each other out of their clothes and lingerie and using their hands and mouths to excite each other's shecocks to hard erections. And they all got their own veggie toys to use on themselves and each. They took turns slowly pumping each others tight little assholes with those long vegetables until they were moaning and ready for more. Then it was time for some serious shecock sucking and deep penetrating, girl pole ass fucking. These lusty tranny sluts fucked each other in every position they could, taking turns and making sure they all got to spread one another's asses before shooting their thick and creamy loads in explosive eruptions.
More >





(
1
votes, average:
5.00
out of 5)

Loading ...
Posted by admin in HD | 1,595 views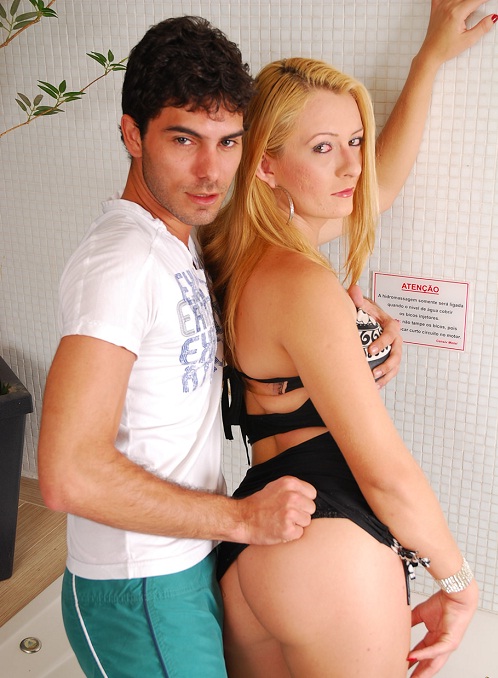 Sexy blonde shemale Leona is ready for some big cock playtime and Junior is just the man for the job. They strip down and get in the tub where he slurps on her shecock then pounds his cock deep into her asshole until he is ready to blow his load.
More >





(
2
votes, average:
4.00
out of 5)

Loading ...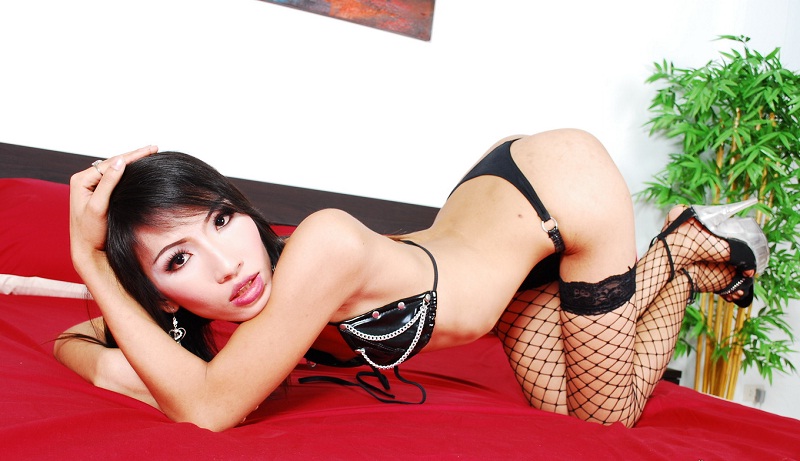 When I went out for the night I thought it was going to be a typical night on the town. Little did I know I was going to run into this very horny young femboy. Her name is Pukky and she works at Obsessions bar here in Pattaya, Thailand. When I first walked into the bar I get mobbed by most of the girls but Pukky just sat across the room and stared at me with the most seductive stare I`ve seen in a while. I walked past the mob of ladyboys and went straight to her. She introduced herself by standing up, kissing on my ear, grabbing my cock and whispering to me she was horny and wanted to go with me right now. I have never been in and out of a ladyboy bar so fast. I told her to bring the costume she was wearing (the one in the scene is what she was wearing at the bar), paid her barfine and we were off (driving as fast as I could) to the room.
Once inside the room we couldn`t keep our hands off each other. It took every ounce of self control I had to remember to grab the cameras…lol. When I grabbed her cock I could feel it pulsing in my hand. Throbbing so hard her entire shaft was twitching…it was so fucking hot! She started pawing at my cock and as soon as it was out of my shorts she put it in her mouth and proceeded to give me a fantastic blowjob. Watching her stroke her pulsating cock while having my cock in her mouth is a memory I won`t soon forget. Her skin was so smooth and I was almost in heaven feeling on her small little hormone titties. Watching her cum was so hot it didn`t take me long to drop a load in her waiting mouth.
I have to say, Pukky was one of the funest ladyboys I`ve been with in a while. I look forward to seeing her hot body, beautiful face and throbbing cock again sometime soon.
More >





(
1
votes, average:
5.00
out of 5)

Loading ...